Workers' compensation in Wisconsin is part of the "grand bargain" between workers and employers that promises no-fault benefits for work injuries in exchange for the forfeiture of employee litigation for a company's negligence. The rules of the system are outlined in Wis. Stat. 102.01 – 102.89.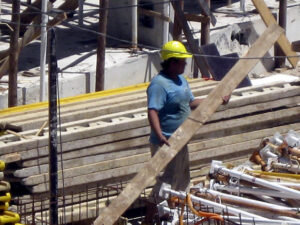 Unfortunately, for roughly the last three decades, worker protections have been slowly chipped away by lawmakers state-by-state. A ProPublica investigation in 2015 discovered that just since 2003, 33 states had passed legislation cutting workers' compensation benefits or making it more difficult for injured workers to secure them – usually with false or misleading assertions that costs were out-of-control. The reality is employers are paying the lowest rates for this type of insurance since the mid-1970s.
In Wisconsin, the news is slightly better, as benefits maringally increased with a moderate bump in wage replacement amounts. However, the Wisconsin Gazette reported not long ago that the Labor and Industry Review Commission, which handles workers' compensation appeals, is increasingly favoring employers since Gov. Scott Walker's appointees have been seated.
The Wisconsin Department of Workforce Development receives approximately 30,000 workers' compensation claims in any given year. About 5,000 are contested – either by the worker or the employer – and those cases are scheduled to be heard by a workers' compensation administrative law judge. Most are settled before that hearing (albeit usually at the courthouse steps with the help of an experienced Hayward workers' compensation lawyer). Wisconsin has one of the highest pre-hearing settlement rates at roughly 93 percent.
However, a recently analysis of more than 250 case decisions made by the commission between 2014 and 2016 revealed employer-favored decisions were successfully appealed only 1 percent of the time, while employee-favored decisions were overturned 38 percent of the time.
In many cases, as our workers' compensation attorneys can explain, the decision hinges on the opinions of independent medical examiners. While that may sound fair enough, the problem is these physicians are not truly "independent." Many often conduct a cursory physical examination, and sometimes only a review of existing medical records. Because they are paid by the employer and/ or insurer, these doctors have incentive to provide medical opinions indicating the injury either was not work-related or not as severe as plaintiff claims. It can be tough to prove any sort of bad faith, however, and most decisions are affirmed upon judicial review, though it can still be worth it press forward if the case is strong.
Fraud is often cited as a top concern and a prime reason cases should undergo heavy scrutiny. It was the justification given for a partnership with state prosecutors and the DWD on a unit solely dedicated to rooting out abuse and fraud of work injury benefits. However, actual verified reports of fraud are exceedingly rare. Overwhelmingly, workers want to return to work but simply can't. What's more, even with benefits, they're only receiving two-thirds of their working wages. No one is getting rich off workers' compensation.
This is not to say one shouldn't apply for benefits or press on against a denial. However, it does mean you need an attorney who is well-versed in the law, the system and its players and who knows how to effectively fight for your right to coverage – and who has a track record of success in doing so.
Wisconsin personal injury lawyers at the Lein Law Offices offer a free and confidential consultation to discuss your rights. Call 715-403-5045.