Personal Injury Attorney
Protecting Your Rights After A Personal Injury Accident
A sudden personal injury can upend your life, impacting your career, relationships and even your ability to perform basic functions. Sometimes, that impact is temporary. Other times, it's lasting – and can often leave you feeling powerless.
At Lein Law Offices, our personal injury attorneys in Wisconsin are committed to empowering and fighting for you – helping to hold accountable negligent parties who caused your losses, and securing the compensation to which you are entitled.
We are a family law firm with more than 35 years of experience and a long track record of success. With offices in both Hayward and Winter, our team is responsive and fully dedicated to every case we accept.
The U.S. Centers for Disease Control and Prevention report there are an estimated 31 million people seen in hospital emergency rooms for unintentional injuries every year.
Our Wisconsin injury attorneys have won cases for victims of: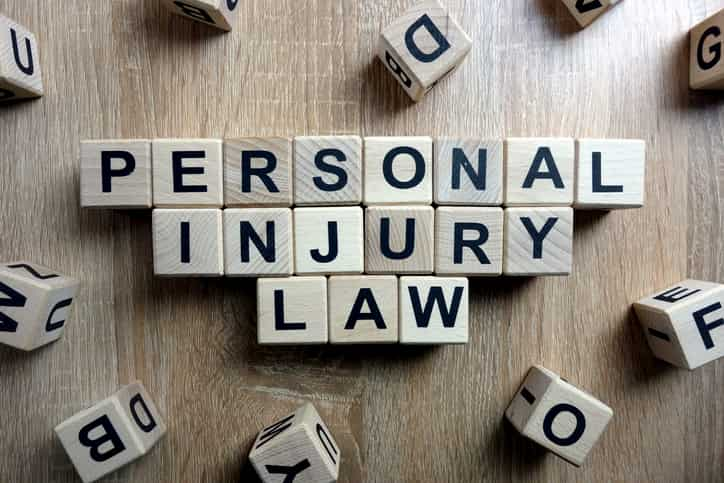 The Wisconsin Department of Health reports the average charge per injury-related inpatient hospitalization in Sawyer County is approximately $17,000.
Your top priority after sustaining a personal injury under any of these circumstances is to seek medical attention. It's imperative to make sure whatever injuries you have suffered are promptly treated – and documented.
As soon as possible thereafter, it's advisable to seek free consultation from a trusted personal injury law firm. Defendants in these cases – often insurance companies – begin almost immediately gathering evidence to build their defense. The longer you wait, the greater the challenges in collecting crucial evidence, identifying key witnesses and ensuring all your injuries are thoroughly documented.
WI Stat. § 893.54 stipulates the statute of limitations in Wisconsin personal injury cases is three years from the date of the cause of action, meaning that with few exceptions, you need to file your case within three years of the accident – or else risk forever losing the opportunity.
Many claims may be resolved via settlement, and some may not even require a formal lawsuit. However, experienced injury attorneys in Wisconsin will not hesitate to pursue claims at trial if it's in the best interest of our client. We're skilled in settlement negotiations and tenacious in the courtroom.
Proving Negligence in Wisconsin Injury Lawsuit
Most personal injury cases in Wisconsin are reliant on the legal theory of negligence.
General negligence occurs when a person owes a duty of care to another, breaches that duty and injuries result. The burden of proof is on plaintiff (person injured) to show the defendant was negligent and that their injuries are substantial enough to warrant the damages requested.
Certain injury cases, such as dog bites and some product liability claims, hinge on the theory of strict liability. In these matters, plaintiff need not show plaintiff was at-fault, but rather that the situation or product or animal was inherently dangerous.
Contributory negligence is a defense that can be raised to dispute liability of defendant or at least reduce the damage award. As outlined in WI Stat. 895.045, defendant can be liable so long as his or her negligence is not greater than that of the plaintiff. If his or her negligence is deemed less than 51 percent, they will be limited to paying the total negligence attributed to them. If they are more than 51 percent negligent, they can be jointly and severally liable (meaning they can be responsible for the full amount of plaintiff's damages).
How Much Is My Personal Injury Case Worth?
The question of how much you might win in a personal injury lawsuit in Wisconsin is highly case specific. No attorney can give you a precise answer at the outset (and you should be wary of any who do). The purpose of awarding compensation (or "damages") is to make the plaintiff "whole." Plaintiffs can receive both economic and non-economic damages. For example, your medical bills and lost wages would be considered economic damages, while mental anguish or embarrassment would be non-economic. Collectively, these are referred to as "compensatory damages," because they are intended to compensate individuals for losses incurred.
Factors that may affect your damage award (and how much you ultimately collect) include:
Nature, extent and duration of your injury;
Credibility of those involved;
Defendant's liability vs. contributory negligence (how much was defendant responsible versus how much responsibility plaintiff shared);
Age of plaintiff (younger plaintiffs who anticipated a longer, full life may collect more than one who is older);
Strength of witness testimony (witnesses can describe plaintiff's condition prior to the incident and illustrate the full loss of life quality).
Availability of insurance.
In rare cases, there may be grounds to pursue punitive damages, as allowed by WI Stat. § 895.403. Punitive damages, while paid to the plaintiff, are intended to penalize the defendant. Statute allows punitive damages if evidence shows defendant acted maliciously toward plaintiff or with intentional disregard of plaintiff's rights. Punitive damages are capped at either double what plaintiff received in compensatory damages or $200,000 – whichever is greater. These limits don't apply, however, to those operating a vehicle under the influence
Injured In An Accident?
Contact Lein Law Offices
Serious personal injuries have the potential to impact your life profoundly and in the long-term. It's important to choose an experienced law firm to fight for your rights.
Contact Lein Law Offices for information about your personal injury in Wisconsin by calling toll-free at 1-800-944-3949 
Free consultations — Flexible office hours and appointments — In-home and hospital visits available — Call us toll free at 1-800-944-3949.