A Wisconsin appeals court may finally decide a workers' compensation case –nine years after a University of Wisconsin-Milwaukee employee fell out of her office chair.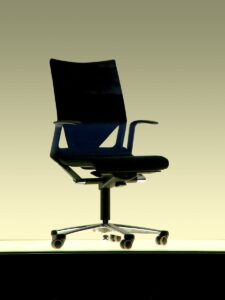 Unfortunately for the victim in this case, a prexisting degenerative condition may prohibit her from collecting additional workers' compensation or disability benefits.
While office workers are statistically less likely to be injured than workers in high-risk industries, such as construction, such employees are actually at higher risk for repetitive stress injuries.
Falls are among the most common injury risks in all industries and can be quite serious, as this case illustrates. While our workers' compensation lawyers in Winter and Hayward would like to be able to tell you the protracted legal battle in this case was unusual, that is unfortunately not the case.
Most initial claims for workers' compensation are denied. And many claims involving soft-tissue or back injuries are fought vigorously by companies and their workers' compensation insurers because, by their very nature, such injuries can be difficult to prove, regardless of how debilitating.
This case illustrates why it's important to consult an experienced Wisconsin work injury attorney in the immediate aftermath of a serious injury at work. Building a solid case from the outset is the best defense against lengthy delays and unjust denials of benefit.
Preexisting Conditions – Workers' Compensation
The woman was reaching to pick up paper under her desk when she fell out of her office chair, which flipped and pinned her. The 20-year university employee was working as an administrative assistant at the time of the July 2009 incident.
A day after the incident, a doctor diagnosed her with acute neck and shoulder strain. An MRI also showed degenerative disc disease, a pre-existing condition she had suffered from for years.
A neurosurgeon concluded the fall accelerated the degenerative condition and recommended spinal-fusion surgery. However, a doctor for the university diagnosed a soft-tissue injury (strained muscles, tendons, etc.), which he claimed had already healed and did not need surgery.
The employee underwent operations in 2010 and 2011, which were not successful and left her disabled for work purposes. While there was little doubt of her condition at this point, the university's insurer challenged her claim on the basis that the surgery was to treat a pre-exisitng condition, not a work injury.
Wisconsin Work Injury Appeals Process
An Administrative law judge rejected the conclusions of the university's doctors and granted her another 16 months of workers' compensation benefits and a 50 percent functional permanent partial disability rating. However, that decision was overturned on appeal to the Labor and Industry Review Commission.
The employee appealed to the Milwaukee County Circuit Court, where a judge ordered the Labor and Industry Review Commission to reconsider the matter, particularly whether the victim underwent surgery in good faith to address a work injury.
The LIRC appealed that ruling, which is what brought the case before the Court of Appeals.
Wisconsin's law on liability for "unnecessary treatment" provides employees entitlement to compensation if an "unnecessary" but medically acceptable procedure results in disability. However, a recent Supreme Court decision clarifies that the surgery must address the workplace injury.
In this case, the appeals court ruled the surgeries addressed the prexisting dengenerative condtion, and not the work injury. While it's unclear whether the victim will appeal to the Wisconsin Supreme Court, the fact the court has recently ruled on this issue may not bode well for her case.