A Renewed Focus on Safety as a Deadly Wisconsin Snowmobile Accident Occurs
The death of a 37-year-old man in a Wisconsin snowmobile accident has authorities urging safety as the riding season begins.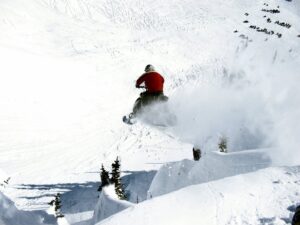 The incident occurred in Schoepke, about 20 miles southeast of Rhinelander, after the rider missed a curve on a public trail and continued into the woods, where he struck a large rock and overturned. Authorities believe alcohol may have been a contributing factor, according to the State Journal.
Our Hayward injury lawyers note it was the third Wisconsin snowmobile death this riding season. Last year, the Wisconsin Division of Natural Resources reported 14 deaths, compared to 16 deaths during the 2016-2017 snowmobile season.
Liability for Wisconsin Snowmobile Injuries
In all but one of last year's deaths (which was attributed to a rollover) fatal collisions resulted from striking a fixed object. Alcohol or drug use was suspected in about half the deaths. Operator inexperience was also a common factor.
Wisconsin's Recreational Use Statute, Sec. 895.52, eliminates some liability of landowners when they open their property to public recreation. However, there are a number of exceptions, depending on a user's legal status, activity type, property owner negligence, and amount of financial compensation.
Under Wisconsin premises liability law, property users are owed varying degrees of care depending on whether they are a licensee or invitee. A third category of user, trespasser, is generally not entitled to legal protection under the law.
Wisconsin's Recreational Use Statute alleviates property owners of most duties otherwise owed to licensees, meaning an owner is not required to inspect a property or provide warnings about unsafe conditions to recreational trail riders.
However, those categorized as invitees under the law may be afforded additional protections. Invitees are typically defined as either paying customers or social guests invited for day-use activity. Thus, a social guest may be entitled to recover damages for injuries when an incident occurs, particularly when an incident occurs on platted land (subdivided land), residential land with a home, or within 300 feet of a commercial structure.
Landowners who hold organized sporting events are also not immune from liability under the law. Other issues that may result in landowner liability include direct negligence, and injuries caused by existing, predictable risks, such as rotting trees or other obvious property dangers.
Our injury lawyers in Hayward and Winter encourage anyone dealing with a serious or fatal injury on private or commercial property to seek free consultation with an experienced law firm. Participating in a dangerous activity like snowmobiling does not mean you have no legal recourse in the event of a serious or fatal accident.
Lein Law Offices offers free and confidential consultations. Call 715-403-5045.