Being injured on the job can significantly impact your ability to work, earn a living, and enjoy life.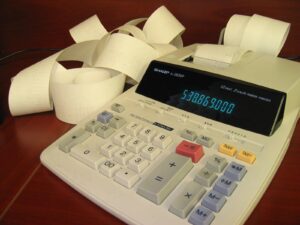 Each year Wisconsin processes about 22,000 workers' compensation claims, totaling more than $200 million, according to the state Department of Workforce Development. The average claim is about $10,000. A look at a year's worth of statistics illustrates the most common on-the-job accident risks in Wisconsin:
Burns or scalds: 334 cases
Caught in/between: 1,181 cases
Cut/puncture/scrape: 927 cases
Slip or fall: 5,381 cases
Motor Vehicle accident: 610 cases
Strains: 8,815 cases
Struck by: 2,367 cases
We see here that about two-thirds of all work injury cases stem from either strains or slip and falls. Lifting, pushing, pulling and even turning can result in injury, even in an office setting. Likewise, slip and fall is the most dangerous property hazard most businesses face.
Back, muscle and ligament injuries, whether structural (bone, discs, etc.) or soft-tissue, can result in significant physical impairment. In many cases, long-term pain, loss of feeling, or other issues plague an employee, even once forced to return to work.
Consulting an experienced work injury law firm in Hayward or elsewhere in Wisconsin can best help you manage your claim and protect your long-term financial livelihood. From timely filing of intital notice, to claiming all of the benefits to which you are entitled, experienced legal help can best manage your claim. Seeking legal advice early in the process will also put you in the best position to combat early return to work notices, and/or adverse findings regarding short-term or long-term temporary or permanent disability benefits.
Common Injuries in Wisconsin Work Accidents
Most common injuries as a result of Wisconsin work accidents include:
Head injury: 1,281 cases
Lower extremeties: 5,402
Neck: 361
Trunk: 4,817
Upper extremeties: 8,465
Bone/muscle/joint/spine: 14,060 cases
Wounds/burns/bruises: 3,612
Workers' compensation lawyers in Sawyer County know employers and workers' compensation insurers typically fight these claims on a number of fronts. For soft-tissue injuries, back and neck strains, and other injuries that are hard to prove, a claim may be outright denied. Even in cases with broken bones or other substantiated injuries, denial of medical or rehabilitative care and reduced status or pay upon returning to work are common tactics.
In other cases, an insurer may argue an injury or condition is pre-existing. This is particularly common if you have had a previously documented serious injury or if you have chronic back pain or other conditions that complicate a claim or your recovery.
Because so many of these claims are for strains, slips and falls, employers and their insurers have put significant focus on reducing the costs of these claims in recent years. Under Wisconsin law, most employees are entitled to medical care and a portion of lost wages in the wake of a work injury. Although it is a no-fault system, in that you don't have to prove your employer was negligent and may even collect benefits if you were at fault, the system remains heavily weighted in favor of employers and insurance companies, particularly in those cases where an employee doesn't seek out qualified legal help.