We take a look at whether filing bankruptcy can help with overdue alimony and child support.
If your debt is overwhelming, you may be considering bankruptcy. But what if part of that debt includes alimony and/or child support? Getting behind on those payments — particularly child support — can have serious legal ramifications.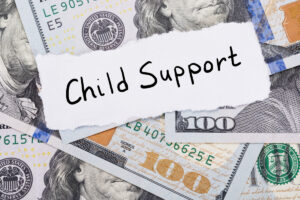 If you're already behind on those payments, filing for bankruptcy won't eliminate what you owe your ex. You can't discharge what the bankruptcy code calls "domestic support obligations" (DSO) as you can some other debts. These are obligations for spousal or child support that are part of a legal agreement or court order.
The reasoning behind this is that people rely on them for food, housing, clothing and well-being. A bank, credit card or hospital can easily get by if your debt to them is discharged. The same can't be said for a child or former spouse. However, by filing for Chapter 7 bankruptcy, you may be able to discharge some of your other debts. This can make it easier to meet your support obligations.
If you don't qualify for Chapter 7 and file for Chapter 13 instead, you develop a repayment plan over three to five years for your debt and file it with the bankruptcy court. Your debts will be prioritized, and some may not even need to be paid off in full. However, your spousal and child support obligations will be considered priority debts, and you'll need to get current on those.
If your support obligations are greater than you can afford, it's wise to consider seeking a modification on your alimony and/or child support agreements. If they've already impacted your overall financial well-being, find out if bankruptcy may be your best option.