The Hudson Star Observer is among the media organizations calling for more focus on traffic safety, as the number of Wisconsin traffic deaths reaches historic highs.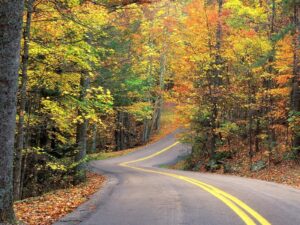 The Wisconsin Department of Transportation reports 273 traffic fatalities so far in 2018. That is down slightly from the 291 fatalities at this time last year. However, the overall number of traffic deaths has increased more than 20 percent in recent years, from 238 in the first six months of 2013 to 291 through the first half of last year.
Our Hayward car accident lawyers continue to see increasing risks for bicyclists, pedestrians and motorcyclists, particularly through the remainder of the summer months. But the truth is most traffic collisions are the result of preventable driver error. The good news is that means there is plenty you can do to keep from becoming a statistic.
Older Drivers
Wisconsin Public Radio recently reported elderly drivers are involved in one-fourth of the state's fatal crashes. Although Wisconsin had a lower percentage of older drivers than many other states, we had the highest rate in the nation for elderly driver involvement in fatal collisions.
Older drivers are more prone to wearing a seat-belt and obeying traffic laws. However, their accident risks are almost as high as for teen drivers. In addition to the impact of age on driving ability, older motorists are often more severely injured, more prone to medical complications, and more likely to require longer to recover.
Pedestrian Accidents
The number of Wisconsin pedestrian deaths is also on the rise. A record 63 pedestrian deaths were reported in Wisconsin last year, mirroring a nationwide trend that has brought pedestrian deaths to highs not seen in 25 years.
Much of the blame is being placed on poor infrastructure and lack of accommodations for pedestrians in street design. Our love affair with large trucks and SUVs also make these collisions more likely to be fatal.
Drugged Drivers
While drunk drivers continue to cause nearly one-third of fatal traffic collisions nationwide, the deregulation of marijuana and the opioid crisis have increased the number of drugged drivers in Wisconsin. Wisconsin already has one of the highest rates of drunk driving crashes in the nation, now drug-related road deaths have more than doubled in recent years.
Many believe the issue is significantly underreported. A 2016 report by the Governors Highway Safety Association found drugs in the systems of nearly half of drivers fatally injured in motor-vehicle collisions.
Distracted Driving
For most motorists, distraction remains the number one preventable risk behind the wheel. This not only includes cell phone use, but also talking to other passengers, using onboard electronic devices, eating or drinking, grooming, or external distractions like road construction.
Identifying an at-fault party is the first step to making a financial recovery. Accident victims face an uphill battle, and shouldn't have to shoulder the financial burden of someone else's carelessness. By consulting with an experienced personal injury attorney, accident victims can recover payment for medical bills, lost wages, cost of rehabilitation, pain and suffering and other damages.