Auto insurance rates are on the rise nationwide.
Insurance Zebra's State of Auto Insurance report shows premiums have increased 23 percent since 2011, to a nationwide average of $1,470 annually. Eighty percent of drivers should expect to see an increase in premiums for the coming year.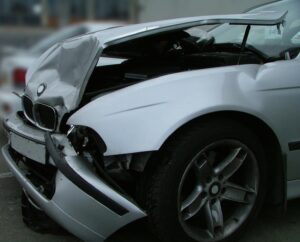 Cited reasons for the increase include regulation, increased population, losses related to natural disasters, as well as economic and social factors, including increased mileage and distracted driving.
Our car accident lawyers in Hayward and Winter encourage you to review your policy carefully to make sure you have the best coverage in place for you and your family.
Wisconsin Auto Insurance Options
Wisconsin enjoys some of the lowest rates in the country, although rates are increasing faster than other parts of the country. Average Wisconsin auto insurance rates have increased from $796 annually in 2011 to $1,036 last year, a jump of more than 34 percent.
A resident paying for state minimum liability coverage can expect to pay about $400. But anyone with an auto loan will be required to carry comprehensive collision coverage, which will increase the cost of state minimum coverage to about $900.
Wisconsin's mandatory minimum auto insurance law requires drivers carry $25,000 bodily injury coverage per person/$50,000 per occurrence, as well as $10,000 property damage coverage.
Adding a more comprehensive bodily injury policy that offers $50,000 personal injury/$100,000 per occurrence, will likely cost about $1,000, according to the Zebra data. That's about the same money as state minimum coverage with comprehensive collision.
Uninsured Motorist/Underinsured Motorist Coverage in Wisconsin
Uninsured motorist (UM) and underinsured motorist (UIM) coverage is the coverage most critical to you and your family. Respectively, this coverage protects you in the event of injury by an at-fault driver who is uninsured, or an at-fault driver who does not have enough insurance to adequately compensate you for all losses.
Uninsured motorist coverage is required under Wisconsin law and is typically carried in like amounts to your bodily injury liability coverage. Underinsured motorist coverage is optional but, if carried, must be carried in minimum limits of $50,000 per person/$100,000 per occurrence. This is because underinsured motorist coverage pays the difference between coverage in place on the at-fault driver who hit you (and Wisconsin mandatory minimums are $25,000/$50,000) and your policy limit.
We can see by the Zebra data that $1,000 a year buys you collision coverage on your vehicle and state minimum coverage. Or a policy with reasonable bodily injury/uninsured motorist coverage for an extra few hundred dollars a year. Our car accident attorneys in Hayward know the nominal cost of adding underinsured motorist coverage is also well worth the investment.
Nobody likes to see insurance rates increase. But using the moment to carefully review your coverage can make a critical difference in the event of a serious or fatal accident.
Lein Law Offices offers free and confidential appointments. Call 715-403-5045.