Real Estate And Title Work Representation
Buying or selling a home or commercial property is a significant transaction, and also a complicated one. Make sure your move is a wise one, and your new property lives up to its potential as an investment. Our Hayward residential and commercial real estate attorneys can provide you with analysis of your financial goals and sound legal advice.
At Lein Law Offices, we help our clients make legally sound decisions when buying or selling residential or commercial property. We examine each transaction and all the attendant agreements with your interests in mind. Do not leave anything to chance: contact our experienced attorneys online to schedule a free consultation.
Our firm handles every aspect of title work practice, including investigating and title insurance:
Property ownership: We start by verifying the owners of the property.
Chain of title: Our next step is to look into the history of who has owned the property. We want to ensure that there was a clear chain of title, transferring the property over the years.
Conveyances: Once the chain of title has been established, we go through country records to uncover any transfers of ownership interest in property, either in whole or in part.
Liens and judgments: Mechanic's liens and other judgments can also be attached to a property. We will uncover if any liens are present and provide guidance on satisfying these liens and processing releases to clear title.
Loan document verification: We facilitate the closing process by ensuring that the critical details such as a property's legal description and closing fees are accurate as well as ensuring that the lender receives a copy of the title insurance package.
Title insurance: We issue title insurance policies that offer protection against lien defects through Attorneys' Title Guarantee Fund, Inc.
Our goal is to facilitate the closing process, giving commercial and residential real estate buyers the confidence they need to proceed with their purchase.
One of the advantages of using Lien Law Offices is our ability to help you clear up any defects in title. We have attorneys on staff who can give legal advice about how to cure defects in title.
Common defects in title include: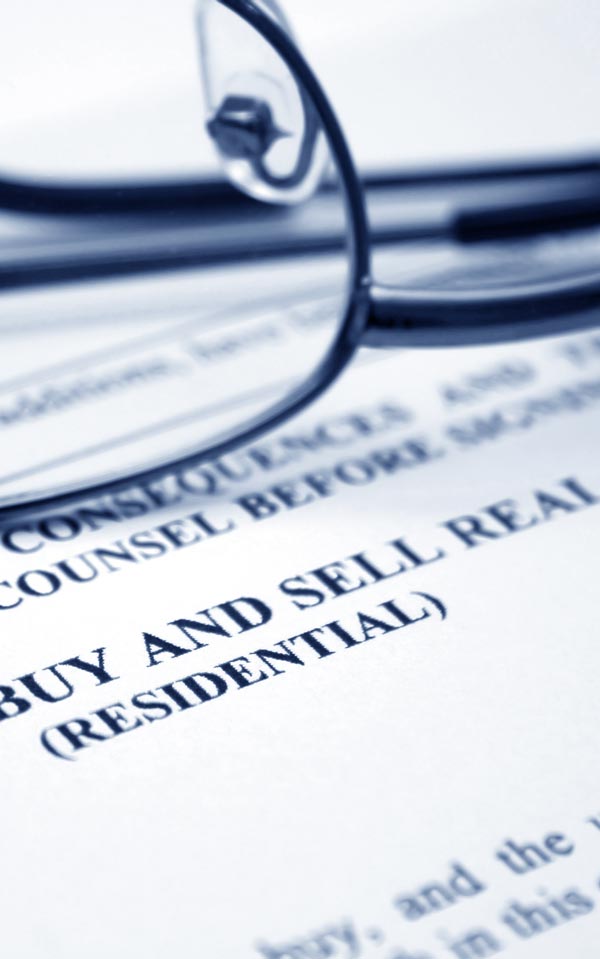 Whether it is a transaction for residential real estate or commercial real estate, our attorneys work tirelessly to help you address your concerns as quickly and comprehensively as possible. From investigating title to negotiating the last details and litigating real estate disputes, Lein Law Offices has the resources to help you succeed.
Real Estate Is A Significant Investment. Make Sure You Are Protected.
A title issue can be expensive to correct. Avoid title defects. Protect your financial well-being and your investment. Get experienced help today. If you need title work assistance in relation to real property, call a lawyers at our firm today at (877) 712-4023. You can also reach us online. Based in Hayward, Wisconsin, we serve all of northern Wisconsin, including Superior, Ashland and Spooner.