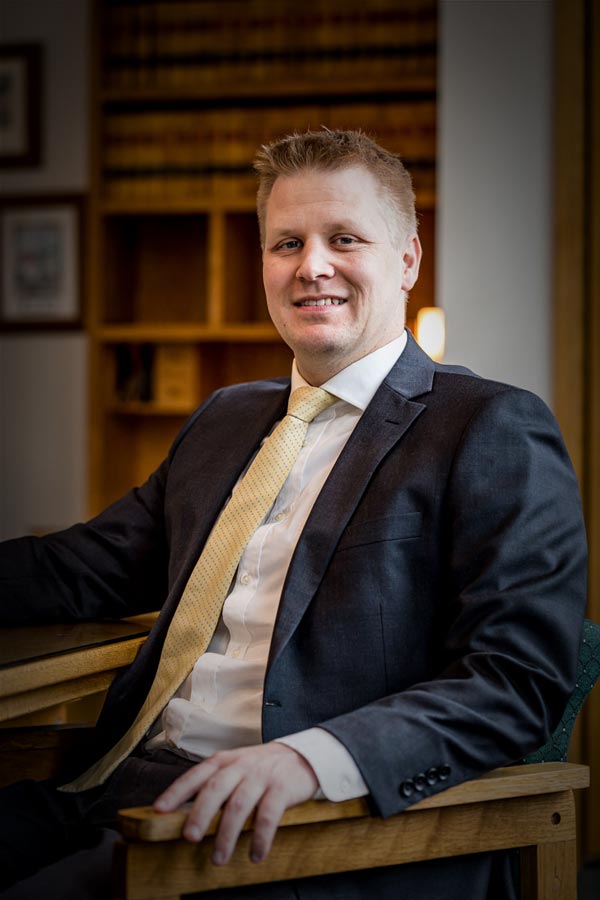 Matthew C. Lein, Marquette University Law School 2011 and Partner at Lein Law
Offices, LLP in Hayward, WI, where he specializes in personal injury, bankruptcy, consumer, and workers compensation law.
Matthew Lein has spent nearly his entire legal career helping consumers, workers subjected to unfair and deceptive business practices, the injured in non-work injury settings, those applying for Social Security, and injured workers. He is experienced in a variety of areas including, but not limited to, the Fair Debt Collection Practices Act, Truth-in-Lending Act, Fair Credit Reporting Act, Real Estate Settlement Procedures Act, Wisconsin Consumer Act, Telephone Consumer Protection Act, Ch. 102: Workers Compensation. He is experienced in all aspects of litigation, including trials and appeals. 
Matthew has appeared in almost every venue in Wisconsin: state, bankruptcy, district, and tribal courts.  In addition, Matthew regularly appears in front of administrative law judges.  Matthew has also litigated in state and bankruptcy courts in Minnesota. 
Matthew handles both individual and class action cases. He was most recently appointed co-lead class attorney in Veness v. Heywood, Cari & Anderson, S.C., No. 17-CV-338-BBC, 2017 WL 6759382, at *2–3 (W.D. Wis. Dec. 29, 2017), Jewell v. HSN, Inc., No. 19-CV-247-JDP, and 2020 WL 4904427, at *1 (W.D. Wis. Aug. 19, 2020). 
Matthew currently serves on the board of Wisconsin Association of Worker's Compensation Attorneys (WAWCA).  He is a current member of the Wisconsin Association for Justice (WAJ), National Association Consumer Attorneys (NACA).   Matthew is a past-President of the Tri-County Bar Association (Sawyer, Washburn and Rusk).
Marquette University Law School, Milwaukee, Wisconsin – J.D.
University of Wisconsin – Madison, Madison, Wisconsin
B.A. – 2007
Honors: Dean's List
Major: Real Estate and Urban Land Economics, and Marketing
Professional Associations and Memberships