Wisconsin Construction Accident Injury Lawyer
If you or a loved one has suffered a construction site injury Lein Law can help you recover compensation for your injuries.
Construction Injury Attorneys
At Lein Law, we are committed to helping workers who have been injured in the workplace or on a work site. We have a proven track record in helping clients in construction accident cases and maximizing compensation awards for construction workers.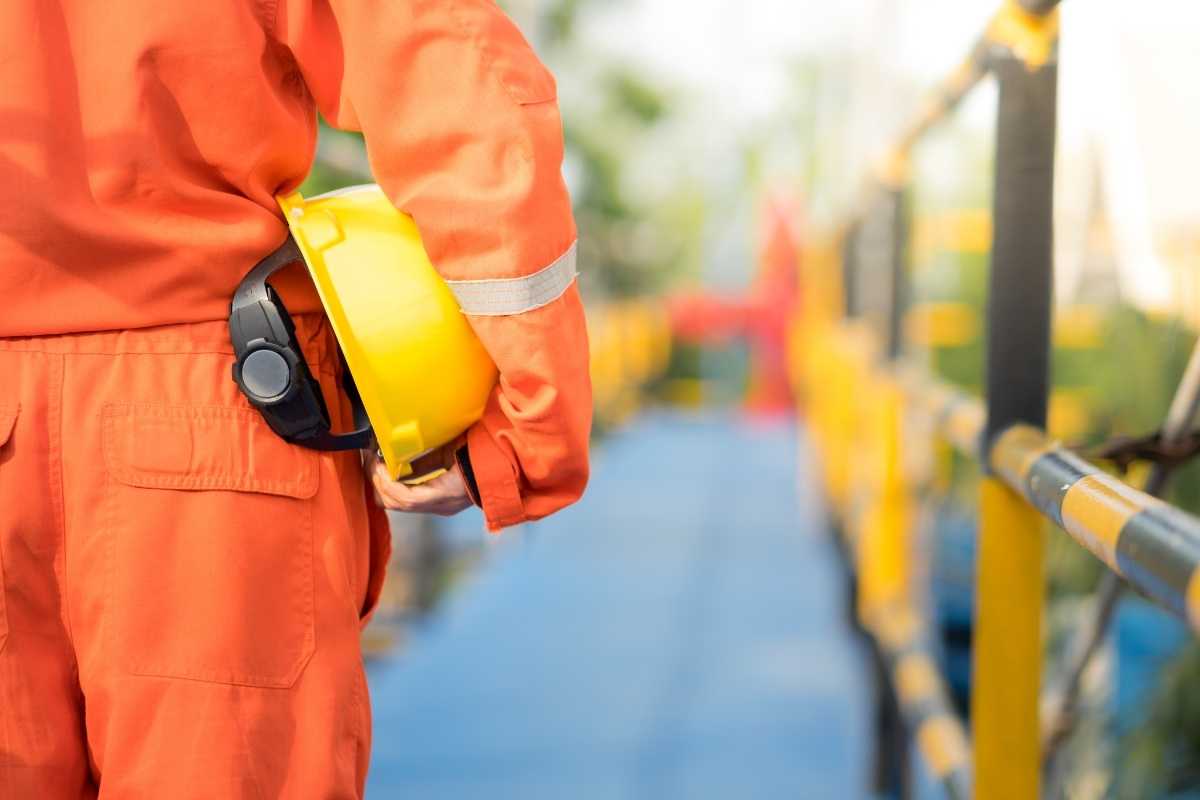 We are a full-service Wisconsin personal injury law firm with expertise in construction site injuries and wrongful death claims.
Our law firm represented workers for over 50 years in Wisconsin
We have a special understanding and respect for hard working men and women
We have helped clients though out the state of Wisconsin including Milwaukee, Madison, Green Bay, Appleton, Eau Claire, and more.
You pay nothing unless we win your case, all fees are based on a contingency basis which means we pay all the expenses
Our attorneys understand the unique challenges in personal injury and workers' compensation law
We have recovered millions of dollars for clients through out Wisconsin
Common Construction Site Accidents
Construction sites are often dangerous places. Injuries happen every day, some which can be devastating and others which result in serious scarring. Construction accidents occur when safety protocols are not followed or when a worker is instructed to do something they are unfamiliar with. No matter what kind of construction accident you experienced, our attorneys will understand the difficulties that happened on your job site and will make sure that you are compensated for your injuries.
Immediate Treatment
If a construction accident has caused serious injury, the first thing workers should do is seek medical attention. If there any witnesses to the incident, write their names down so they can be contacted later. Never admit to fault or responsibility when talking to others on site – the validity of their testimony can be questioned.
If you believe that your employer or supervisor is responsible for the accident, get in touch with an attorney as soon as possible. Delaying treatment and filing a claim may compromise your chances of winning compensation for lost wages and other damages.
Fatal Construction Accidents
Sadly, construction accidents do result in fatalities. Many of these accidents occur from falls, electrocution, and being crushed by materials or vehicles. Construction sites are always dangerous but there is no reason for workers to be hurt or killed on the job. If you lose a loved one at work, contact an attorney as soon as possible to learn about your legal options for compensation.
Construction Accident Lawyers At Lein Law we understand the importance of prompt action when a construction accident has injured a worker or someone else. We will help you navigate the complexities of workers' compensation claims and personal injury lawsuits to ensure that you are as compensated as possible for your injuries and any other losses suffered from being attacked.
Workers' Compensation and Construction Accidents
If you have been injured on a construction site, it is critical to understand the full scope of your legal rights. This includes understanding how workers' compensation claims and personal injury lawsuits affect each other.
Workers' Compensation – Worker's compensation provides financial assistance for medical expenses and lost wages after an accident or illness. There are certain requirements that must be met before you can be compensated for injuries sustained.
Construction Accidents – Construction accidents are investigated by OSHA and may involve serious penalties against the employer as well as compensation for the injured worker. The two most common injuries in construction accidents include lacerations and broken bones. Other types of injuries that occur on a regular basis include strains, bleeding, electrical burns, and scaffold falls.
The Fatal Four of Construction Site Injuries
Falls, Struck, Electrocutions, Caught in between.
When it comes to construction site injury there is a pattern of injury which is commonly seen according to the Occupational Safety and Health Administration (OSHA), which the majority of fatal construction accidents contain one of the "Fatal Four" which include:
Falls – Construction workers are more at risk of being seriously injured from falls than any other major industry. A fall occurs on a construction site every five minutes according to the Bureau of Labor and Statistics for construction. There is an estimated 200,000+ years of work lost due to slips, trips or falls in the U.S. annually according to the National Safety Council. Construction workers are more likely to be injured from a fall than in any other major industry.
Worker injuries which result from falls include, but are not limited to: head injury, back injury, shoulder injury, and broken bones or sprains. Falls can also cause injuries such as permanent disabilities and even death. Falls are the number one killer of construction workers.
Falls are the leading cause of death in construction work zone accidents. Falls from heights account for 40% of all deaths that result from occupational injuries according to the Bureau of Labor and Statistics.
This is a common accident which can happen while on the roof or working at height, poles, lift trucks, scaffolding or other types of elevated work. The Occupational Safety and Health Administration (OSHA) is responsible for enforcing worker safety on construction sites this includes fall prevention.
Falls from scaffolding, poles, or ladders are a serious concern according to the Bureau of Labor and Statistics. In its 2004-2007 annual sampling of nonfatal construction injuries falls from ladders or scaffolding injured 643 workers, and an additional 929 were injured from falls to a lower level. 7% of fall injuries reported during this period ended in fatality. 193 deaths on construction sites resulted from falls according to the Bureau of Labor and Statistics for Construction in 2014. Falls are the leading cause of death in construction work zone accidents.
Struck By – Construction work is a dangerous occupation when it comes to being struck by moving objects. According to the Bureau of Labor and Statistics, from 2003-2005 there were 5,954 injuries due to Struck by falling object incidents in construction. Of these injuries 4 received an amputation or avulsion injury which resulted in permanent disability or death.
The most common incident that results in a worker being struck by a falling object is scaffolding collapsing.
Construction workers are at risk of injuries from objects falling on them when they are working near overhead power lines, heavy equipment or other similar machinery. There have been many cases in which construction workers have been injured after being hit by an improperly secured load while walking underneath a suspended load or when caught in between equipment.
A common cause of struck by injuries is: trip/fall from ladders, collapsing scaffolds, walls and roofs falling.
Electrocution – Construction work is considered a high risk occupation when it comes to being struck by electricity. According to the Bureau of Labor and Statistics there were 962 injuries due to electric shock or electrocution from 2003-2005 in construction.
According to the U.S Occupational Safety and Health Administration (OSHA) construction workers are at risk of getting electrocuted from: working around electrical equipment, electricity that is not properly grounded, or from electric shock due to faulty tools and machinery.
Electrocution injuries can cause amputation or even death. Construction workers are at risk for electrocution when working around overhead power lines, generators, and other machines which run on electricity.
Workers who work around generators are at risk of getting electrocuted due to the potential for them to be faulty and not properly grounded.
Injuries from construction site accidents can result in devastating physical, emotional, and financial consequences. Construction workers who have been injured on the job may not receive the medical care that they need right away and their injuries could worsen if they aren't taken care of immediately.
Caught in or in Between – The Bureau of Labor and Statistics reports that from 2003-2005 in construction, 7% of those injured as a result of caught in or between were permanently disabled due to their injuries.
Construction workers are at risk for getting caught in or between objects which can cause life threatening injuries or death if not taken care of immediately.
Caught in/between injuries often take place in or around equipment such as backhoes, dump trucks, skid steers, off-road vehicles and cranes. These types of machinery can cause severe injuries if construction workers get caught underneath one while it's moving.
The Bureau of Labor Statistics reports that from 2003-2005 18% of those who sustained an injury in construction as a result of this type of incident was hospitalized for their injuries.
Train and vehicle collisions often cause injury or death to construction workers who commute on footpaths, train tracks, roads and highways. Due to the dangers involved with working in these types of areas it is highly recommended that construction workers don't work around trains, airplanes, helicopters and construction equipment that are operating in these areas.
According to the Bureau of Labor and Statistics, there were 5 incidents in 2003 involving watercrafts which resulted in 4 deaths from drowning or hypothermia. These types of accidents can occur on land, air or sea – which makes it important for construction workers to know how to respond in emergency situations.
Other incidents that cause injury in construction are fire or explosions caused by leaking hydraulic fluid, gas leaks and machinery fires. There were over 3,400 injuries reported from 2003-2005 due to fires and explosions which resulted in 1,000 hospitalizations. The most common type of incident involving fire or explosion was an electrical malfunction due to faulty wiring or equipment.
There are over 25,000 injuries and deaths reported from construction site accidents each year resulting in loss of wages, pain and suffering, physical impairment, permanent disability and death. It is important for construction workers to be aware of the common types of hazards on a construction site so that they can prevent these type of accidents.
The Qualifying Process for Workers' Compensation Claims
When you apply for workers' compensation benefits after an accident at work, the employer will investigate your claim and determine whether or not you qualify. They can delay payment until they have had a chance to investigate. This process includes submitting a questionnaire regarding your job description, hours worked, and income. In addition to this paperwork, you may need to provide medical records and proof that your injuries were sustained while working for the employer.
Contacting a Wisconsin Construction Accident Attorney Our attorneys are committed to providing exceptional legal representation to clients in Milwaukee and throughout Wisconsin. We will educate you about your rights after an accident and work hard to complete an investigation in your behalf. If necessary, we will also file suit against the employer who is responsible for the accident. We are dedicated to client satisfaction, which is why we never charge any upfront fees or costs for our legal services. You can rest assured that you have nothing to lose by getting in touch with a Wisconsin construction accident lawyer today.
Tell Us About Your Injury. We're Here To Listen.
If you or loved one has been seriously injured in a construction accident in Wisconsin, our longtime Wisconsin injury attorneys can help.
Contact Lein Law Offices for information about your personal injury or workers' compensation claim in Wisconsin by calling 715-403-5045 .
Free consultations — Flexible office hours and appointments — In-home and hospital visits available
Free Consultation
Our law firm wants to hear your story. We handle each case with compassion and understanding.